Services
Alliance Security Systems of Northumberland is your leading, local provider of security systems, Digital CCTV Surveillance Systems and Access Control. We partner with leading manufacturers in these fields in order to ensure that we can provide the best products to augment our outstanding service levels.
Security Systems
At Alliance Security Systems, we pride ourselves on using the latest technology for all of your alarm system needs. We do not use 'generic' systems sold over the telephone or online, but rather custom design a system based on the layout of the building and on your specific needs. The system needs to be seamlessly integrated into your own particular lifestyle.
We primarily use systems manufactured by Digital Security Controls (DSC), a Canadian manufacturer with an international reputation for quality and leading edge technology which was founded in 1979. We are also versed in all other manufacturers including Honeywell and GE. The newest product in DSCs extensive lineup combines security with lighting, lock and HVAC controls in a simple app powered by alarm.com. Click the video below for more information.
All of our security systems are fully warrantied and, being local, we pride ourselves in providing excellent customer service to our clients. For more information or to request a quotation please contact us by phone or email.
Video Surveillance
Alliance Security Systems provides the latest in security cameras and digital video surveillance for both home and business. The use of a Digital Video Recorder (DVR) or Network Video Recorder (NVR) allows for much greater flexibility, will store more information, and is remotely viewable over the internet (depending on your provider).
We prefer to use Watchnet DVRs due to their competitive pricing and technologically innovative equipment. Their head offices and 10,000 square foot manufacturing facility are located in Toronto. New on the market is an HD Analogue solution which can provide up to 4.0MP video on existing coax or twisted-pair wire. Of course IP solutions are available as well, including the new 5MP 360º dome camera.
Also unique with Watchnet is their unmatched three-year repair warranty on all equipment. Certainly something you will never find with 'off-the-shelf' solutions!
Access Controls
Magnetic door locks or door strikes controlled by card readers provide excellent physical security especially when used in conjunction with a monitored security system. At Alliance Security we pride ourselves in partnering with companies that hold themselves to the same high standards as ourselves and as such have partnered with two separate companies to provide solutions depending on your requirements.
Keyscan Systems was established in 1984 and provides incredible quality in their equipment as well as excellent customer service and technical support.
As well our video surveillance company of choice, Watchnet, has recently introduced an Access Control line and so far we have been very pleased with its performance.
Readers and locks are wired into the ACU which can be programmed by a computer either locally or over a computer network. This makes it extremely simple to change access cards and retrieve reports when necessary.
Medical Alarms
If you or someone you love has a medical condition that causes you worry and sleepless nights, a monitored medical alarm can provide peace of mind and often allow someone to stay in their own familiar home when that otherwise may not be possible.
We use the LifeSentry system which provides two-way voice communication to the central station not through the base unit, as most systems do, but actually through the pendant itself. The user simply presses the button on the transmitter and the base unit will contact the monitoring station, alert them that an emergency may be occurring, and then switch to a two way voice communication to allow the central station operator to speak directly to the user, no matter where they are in the building.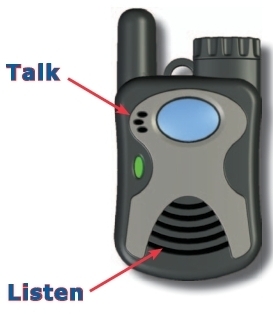 Pricing for rental and monitoring of the system is $36.95 + H.S.T. per month.
Special Services
Alliance Security Systems is proud to have a division specifically for your home and small to medium business communications needs.
Compton's Telecommunications Services has been a welcome addition to our office and we have technicians trained in both communications and security in order to integrate wiring and labour for different applications.? This helps keep costs down while maintaining excellent service levels. Compton's Telecommunications is a local leader in business telephone systems thanks to our Platinum status as an NEC Authorized Dealer.
We also work with local business providing network wiring and installation as well as troubleshooting residential telephone issues, often much quicker than national telephone providers can respond.
Please visit www.comptontel.ca for more information on our communication services.